It's that time of the year again: Art Basel is returning to the beautiful city of Florida, and this time with an even more extraordinary line-up! Celebrities such as Sean Penn, Leonardo DiCaprio, Cardi B, and Travis Scott have descended upon the coastal city for an array of glamorous bashes in honor of the art show. Here's everything you need to know about what these special events have in store this year.
Gallery Art Week Show By Maddox Gallery
November 24th – December 4th
Maddox Gallery is all set to make a spectacular comeback at Art Miami this year. The exciting booth AM220 will showcase brilliant pieces from some of the most renowned artists in the world, such as Banksy, David Yarrow, George Condo, KAWS, The Connor Brothers, Andy Warhol, Cooper, Kusama, and many more.
Maddox Gallery caused a stir in the art world when it sold a $4 million Bansky painting on its opening day at Art Miami's VIP preview. This year, Maddox Gallery is exhibiting exquisite works by Yarrow including his acclaimed "Summer of '75" portrait featuring supermodel Cindy Crawford.
Young Arts Cocktail Party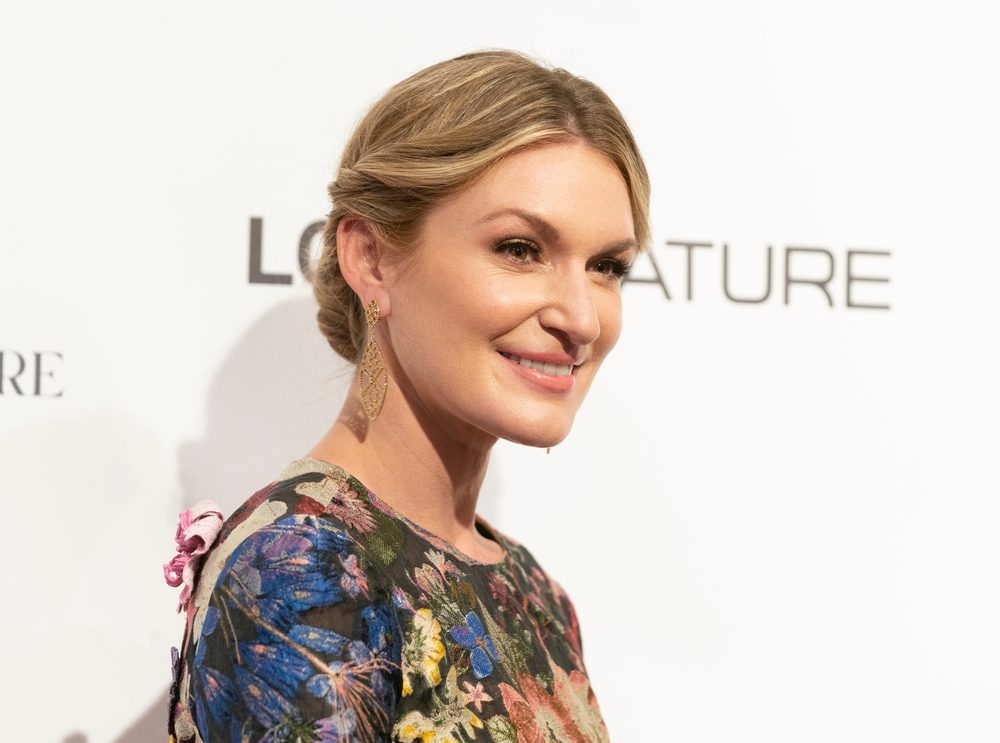 November 29th
Join Sarah Arison, Michi Jigarjian, Sheree Hovsepian, and Jayma Cardoso on the 29th of November for a special evening in support of the arts. The Surf Lodge is proud to be sponsoring this event, where guests will enjoy an array of delicious oysters and refreshing rosé from Whispering Angel.
Casa Del Sol Yacht Installation
November 30th – December 4th
Actress and entrepreneur, Evangeline Longoria, is joining forces with the Mexico City-based design gallery Ago Projects to create a very special floating installation aboard a luxurious super yacht. Invitees including Vogue, artist Daniel Valero, Purist magazine, FarFetch, Rebecca Minkoff, and Cult Gaia will have exclusive access to the weeklong parties on board. This collaboration features Longoria's Casa Del Sol Tequila as the highlight of each gathering!
private supper party By Louboutin's
November 28th
Designer extraordinaire, Christian Louboutin, is joining forces with W Magazine, the Institute of Contemporary Art Miami, and Maestro Dobel Tequila to host a lavish dinner honoring the ICA's exhibiting artists during Art Basel Miami. This exclusive event will take place at Seth Campbell's luxurious home on Miami Beach.
"The Art of Nightlife" presented by E11EVEN Miami
November 30th – December 4th
Experience the ultimate nightlife destination during Art Week in beautiful, vibrant Miami – E11even. This megaclub is hosting a diverse range of A-list talent including 50 Cent, Travis Scott, Offset, and Machine Gun Kelly. On Nov. 30th you won't want to miss the infectious sounds of electronic music duo Duck Sauce followed by a surprise performance the next day.
"Art of the Party" Annual Celebration – Ocean Drive
December 1st
On December 1st, the Fontainebleau Miami Beach will be hosting the "Art of the Party" bash, held by popular magazine publication, 'Oceans Drive'. This year's event will mark the release of their December Art Issue cover, featuring celebrity actor Evan Mock from Gossip Girl. This cover has been specially crafted digitally by GRIFF and his team at HUMXN.
Wynwood Walls: Artists Dinner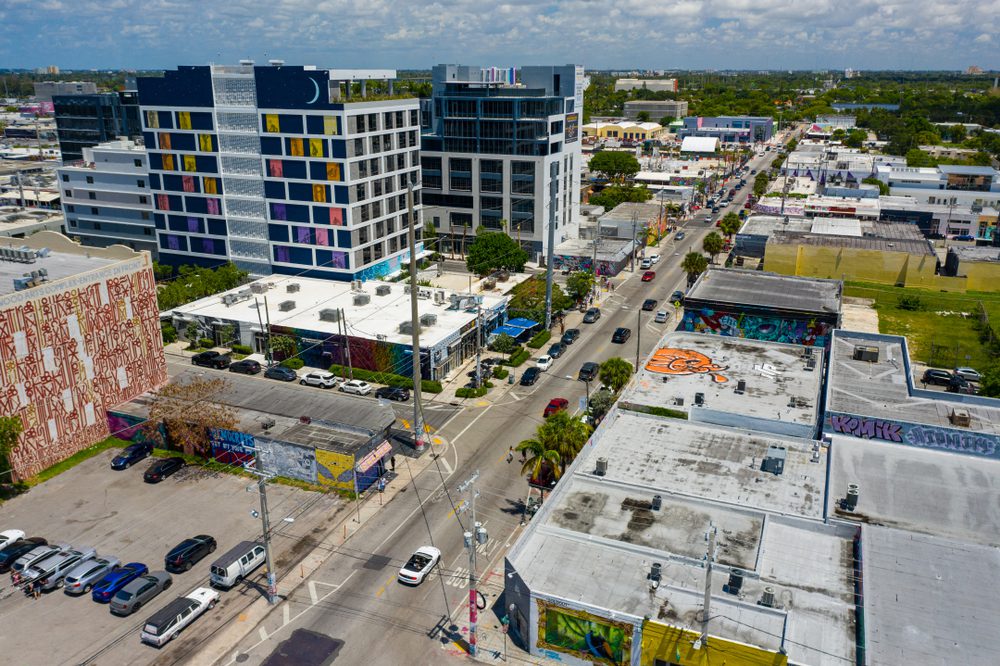 November 28th
Wynwood Walls will debut 10 new installations for Miami Art Week with a celebratory invite-only dinner hosted by the CEO of Goldman Properties Jessica Goldman Srebnick.
Stone Island's 40th Anniversary Installation
November 29th
Stone Island, the renowned Italian clothing brand known for its luxurious designs, is marking its 40th anniversary with a remarkable event. To commemorate this milestone, the RC Cola Plant in Wynwood will be opened for one night only as part of Art Basel's festivities. Visitors will have the unique opportunity to experience an exclusive installation celebrating Stone Island's 40 years of success.
This exclusive event will provide guests with an exquisite selection of drinks, a mesmerizing art installation composed of intricate light displays, and three exciting sets from up-and-coming DJs followed by a headlining performance that will take place until early morning.
LIV Art Week
November 30th – December 4th
Nightclub LIV is proud to present an amazing array of events for Art Week, starting off with a star-studded kick-off party featuring internationally renowned DJ and producer Alesso.
Story Nightclub: Basel Edition
December 3rd – 4th
Head to the renowned nightclub, 'The Nightclub', for an unforgettable evening of live entertainment in honor of Art Week. On Saturday 5th December, revelers can boogie to the beats spun by The Martinez Brothers and Caleb Calloway before being serenaded by rap sensation Cardi B.
VIP preview of Pulse Topology Rafael Lozano-Hemmer
November 28th
Miami's Superblue and BMW have joined forces to present the breathtaking art exhibition "Pulse Topology" by Mexican-Canadian artist Rafael Lozano-Hemmer. During Miami Art Week 2022, visitors will be invited to experience a unique Aerobanquets RMX mixed-reality art and culinary journey.
Art Miami Opening Night By CONTEXT
November 29th
On Tuesday, Miami will be the place to be as two of its top fairs, CONTEXT, and the illustrious Arts Miami, kick off their season with an exclusive VIP opening bash.
Fabel Miami: Opening Party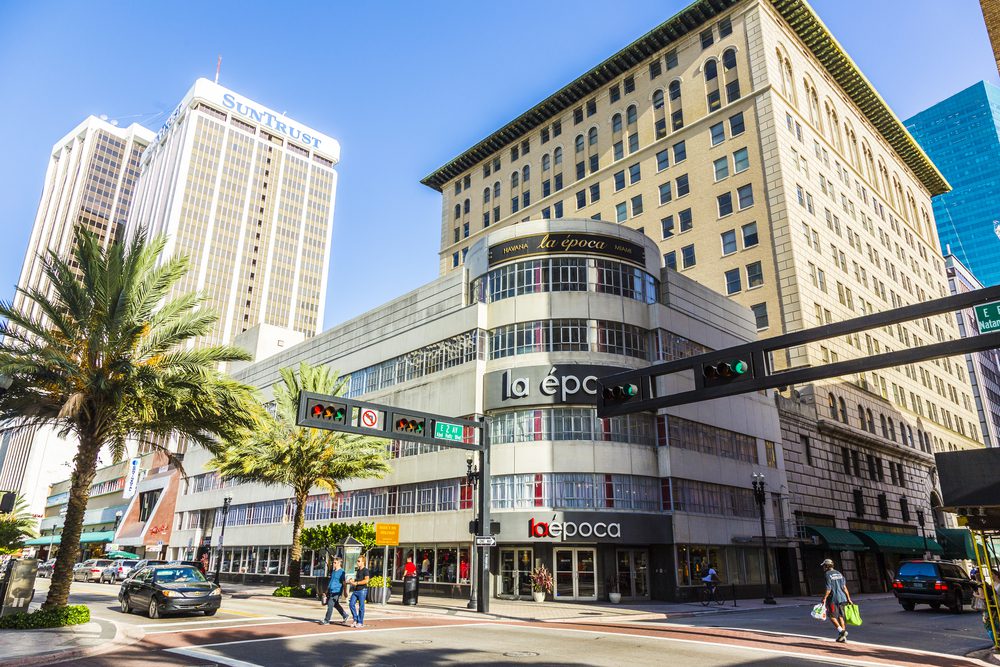 December 1st
An unforgettable evening at the grand opening of Fabel Miami, a luxurious rooftop restaurant and lounge owned and designed by Matthew Rosenberg and his world-renowned architecture firm, M-Rad.
Experience a memorable evening with exclusive access to Fabel's newly-opened rooftop restaurant and lounge. Enjoy fresh Mediterranean cuisine, refreshing cocktails, and special DJ performances while taking in incredible views of downtown.
Art Hearts Fashion Pop-Up By Joia Beach
December 3rd
The Ultimate Art Basel experience is coming! Joia Beach and Art Hearts Fashion are throwing a bash featuring an exciting live art exhibition, a silent auction, and beats spun by DJ Deros.
MAXIM Issue Release
November 3rd
MAXIM is inviting you to join in the ultimate Art Week event – a spectacular celebration of the launch of their November/December Issue, highlighting Ava Max! Taking place at Hyde Beach at SLS South Beach.
Resy and American Express Pop-Up
November 29th – December 4th
American Express and Resy have joined forces to honor the renowned Art Basel Miami with a series of exciting activities throughout the week, featuring artist Phillip K. Smith III's contemporary works.
AMEX and the reservations app are teaming up to host a series of incredible culinary events featuring world-renowned chefs Massimo Bottura, Missy Robbins, and Mashama Bailey. They will be offering a "Savor & Soul" brunch which includes an in-depth panel to discuss the current landscape of black art and artists.
Brugal 1888 x Alexander Mijares Opening Party
November 29th
Acclaimed visual arts master Alexander Mijares is hosting an exclusive evening at the prestigious Moxy Miami South Beach rooftop, sponsored by Brugal Rum. At this event, a limited-edition luxury art collection crafted by Mijares will be unveiled to the public. He has also created special works for Justin Bieber, Tori Kelly, Pharrell, and Alejandro Sanz.
Saint Laurent Rive Droite Sex By Madonna Exhibition
November 29th – December 4th
This December, during Miami Art Week, Yves St. Laurent is receiving a special exhibition curated by Madonna and Anthony Vaccarello in honor of the re-release of Madonna's book "Sex". A beachfront box has been constructed to showcase the iconic photographs from the book, which is open to all visitors above 18 years old with free admission.
Soho Beach House
November 3th – December 4th
During Miami Art Week, Soho Beach House is hosting a series of exclusive VIP events. Armand de Brignac will be hosting a conversation with renowned artist Derrick Adams, while Core Response is throwing an intimate dinner event emceed by Sean Penn featuring a live performance from Wyclef Jean. Members are in for an unforgettable experience!
Experience a spectacular weekend of music and entertainment as Soho House and Porsche host a celebration for Chris Labroy's installation, beginning with an unforgettable performance from Rick Ross. As the party continues, the Soho Beach House will be playing host to renowned DJs James Blake and ANDREW, who will be joined by BornxRaised for an exciting night soirée. Finally, cap off the week with a daytime bash featuring Leon Bridges and Dash.
Sexy Fish: Dine and Dance
November 30th – December 3rd
When Art Basel comes to town, Sexy Fish Miami is the place to be! Be a part of the After Dark experience with world-renowned music provided by WhoMadeWho, Themba, Kemikal Ali, and more.
Giorgio Armani LOVE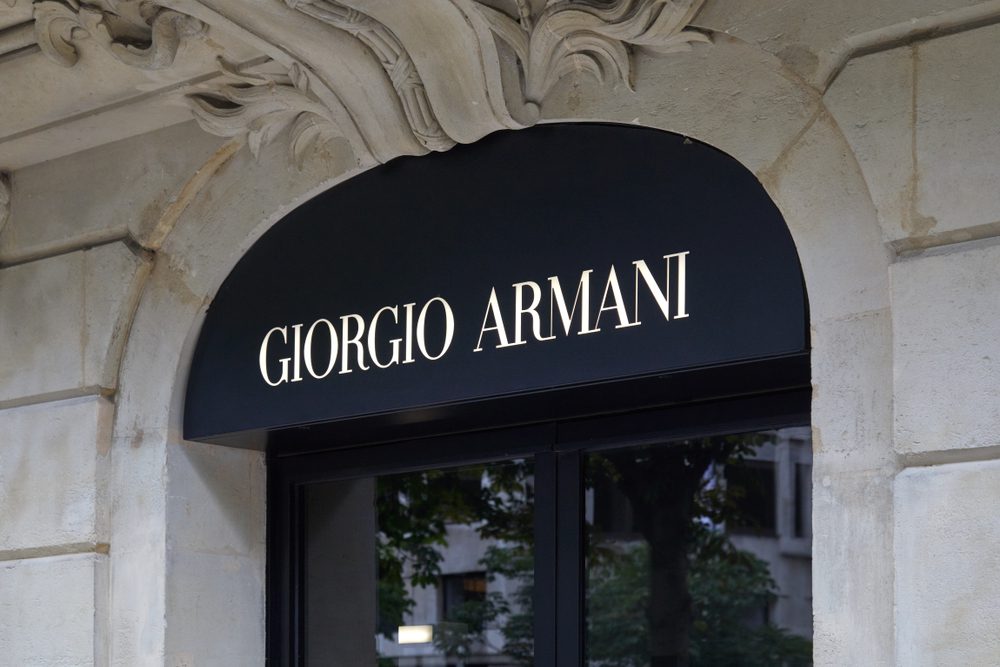 November 29th
Giorgio Armani has unveiled an exciting new concept that brings fashion, art, and technology together – 'Giorgio Armani LOVE'. This project, showcased in the Giorgio Armani Boutique in Miami's Design District, features works by Italian artist Marcantonio which focus on the idea of LOVE through nature.
Creative Minds Talks
November 30th
Be part of an exclusive conversation between renowned fashion journalist Derek Blasberg and acclaimed artist Daniel Arsham at Mondrian South Beach. They will delve into how digital art has transformed contemporary society, style, and our planet. All proceeds from ticket sales will be gifted to Cooper Union's Virgil Abloh Postmodern Scholarship Fund in backing of emerging creative talent.
Jeppe Hein x Ruinart
November 30th
Experience a unique evening of art and luxury with artist Jeppe Hein at The Miami Beach EDITION Lobby Bar. Enjoy delectable canapes paired with the finest Ruinart champagne – all within a luxurious atmosphere.
Moxy South Beach
December 1st
During Miami Art Week, Moxy South Beach is proud to host The Tracy Piper and Voss Gallery for a special live painting experience. This exciting event will also give guests the opportunity to engage in meaningful dialogue with talented artists.
NYLON Art Week Party
December 2nd
BMW and renowned host David Grutman is proud to present NYLON House's annual Miami Art Week celebration, a party dedicated to music, art, culture, and beauty. This year the event will be held at the Goodtime Hotel's Strawberry Moon, where guests can enjoy an array of DJs from around the world as well as colorful lighting displays and remarkable art installations. An unforgettable experience awaits!
Michelob Ultra Basel Debut
December 1st
This Art Basel season, Michelob ULTRA is presenting a special digital pop-up experience like no other. Accompanying the unveiling of its 2022-23 Michelob ULTRA NBA Team Cans will be an electrifying performance by 21 Savage, plus appearances from basketball greats Alonzo Mourning and Gary Payton.
National Hotel's Art Week Party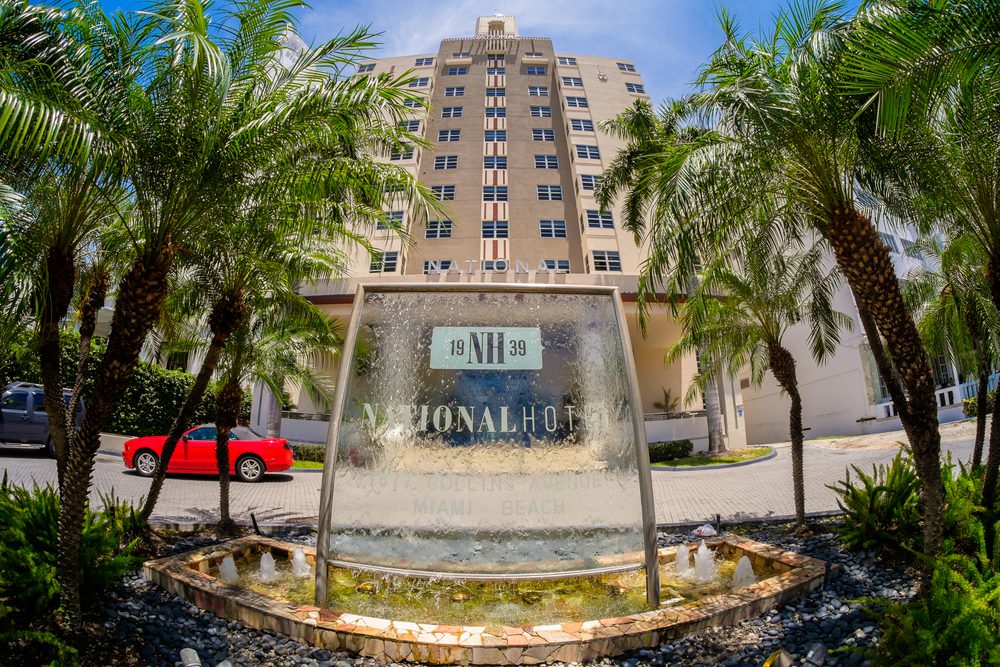 December 1st
Experience a luxurious evening dedicated to sustainability and conservation in art at Miami Art Week's 20th Anniversary Party! Held at National Hotel Miami Beach, guests will be welcomed with complimentary specialty cocktails and delectable passed hors d'oeuvres from Mareva 1939. An unforgettable sensory experience awaits you!
Freehold Hospitality Art Basel Programming
November 30th – December 4th
Experience the ultimate weekend of entertainment at FREEHOLD Miami, featuring incredible performances from Ape Drums of Major Lazer, Perreo Intenso, Perreito 305, Spencer Ludwig, Tyla Yahweh, and SK8 Maloley – plus some special guests yet to be revealed.
Cardi B at the Sapphire Lounge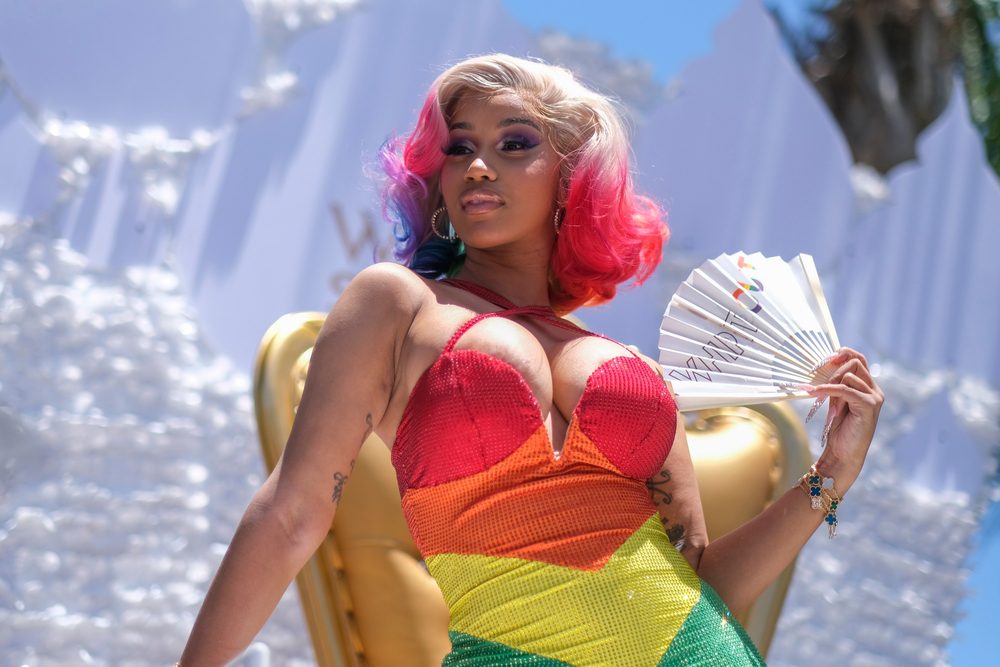 December 2nd
Visitors to Hyde Beach this week have a special treat in store – a performance from rap superstar Cardi B, brought to you by SiriusXM! But that's not all – Chase sapphire cardmembers are invited to take part in other unique events such as an incredible show from the Chainsmokers and a luxurious private yacht dining experience.
2022 Art Legends Miami
December 3rd
As part of the festivities surrounding the renowned yearly event, this year's edition of 'Legends Miami' will be hosting a very special guest – Danny Singh. He'll be launching his groundbreaking "SENSORAMA" project, a three-part NFT Music Video created in collaboration with Cana Foundation and MintersMarket.com, which seeks to encourage younger generations to engage in conversation about caring for our planet's future.
Organized by NELLYSLIST.com and powered by notable brands such as Kettle One and Don Julio, Danny Singh will be joined by Kosha Dillz in celebration of this unique undertaking.
Goblin-Town F(a)rt Basel
December 3rd
Goblins and goblin admirers alike – it's time to get ready for a night of mystery and merriment! On the day of the event, the secret location will be revealed via the goblintownNFT Twitter account. Be prepared for an evening filled with live performances, surprises galore, and plenty of opportunities to celebrate in true goblin style.
Fuel Venture Capital's Yacht Soirée
December 3rd
Attend a lavish affair on the Season superyacht during Art Week! Hosted by renowned photographer Tony Kelly and presented by the esteemed venture capital firm, Fuels Ventures Capital, this exclusive celebration will include live music from the TK Latin Jazz Trio.
Artists & NatGeo Photographer Presents 'Evolve' at the Eden Roc
December 1st
Renowned visual artists Paul Nicklen and Cristina Mittermeier are teaming up with Hilton Asmus Contemporary to present their upcoming show, "Evolve". This unique exhibition will be open to the public in Miami Art Week 2022 at the luxurious Eden Roc Miami Beach. Spectators can explore a compendium of captivating photography that brings forth the hidden beauty of our planet through a retrospective lens.
Music Lounge By Tribeca
December 2nd
Rapper and recording artist, 'Star Line Gallery' album creator, Chancellor Bennett is coming to Miami's Tribeca Pop-Up Music Lounge. Joined by Nikko Washington and Yannis Davy Guibinga, he will discuss the potential for redefining the concept of 'album art with a focus on celebrating Black artists. This event is proudly sponsored by OKX.
Art Basel x TAG Heuer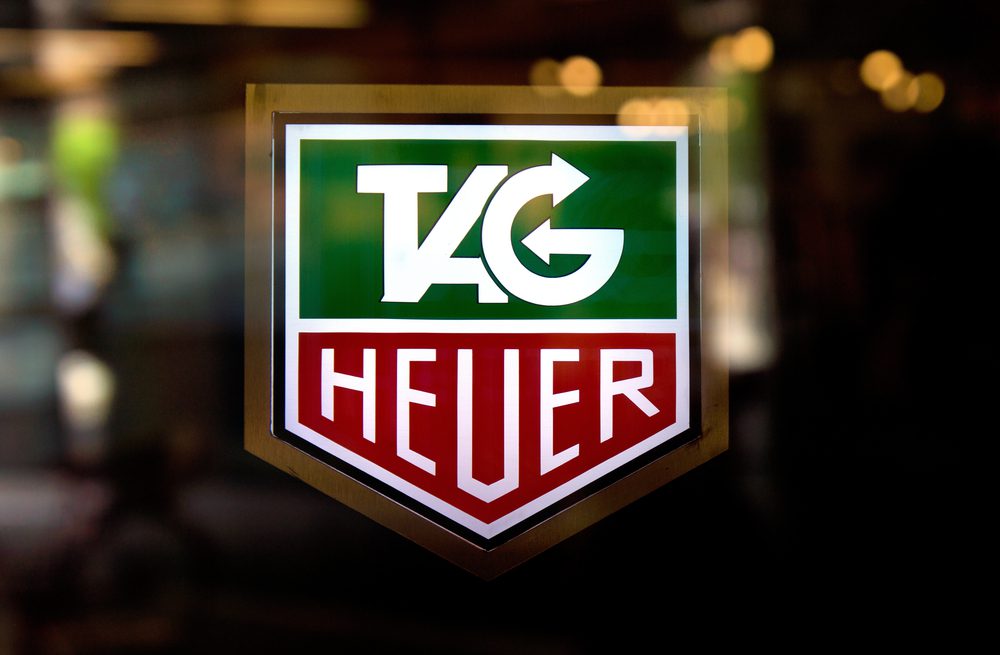 November 29th
For Art Basel, luxury watchmaker, TAG Heuer, is joining forces with renowned Miami-based fashion photographer RIOCAM. After RIOCAM's successful collaboration with the new Carrera x Porsche RS 2.7 timepieces in Paris, a celebratory cocktail hour will be held at the company's Miami Design District boutique to commemorate the partnership.
Haute Living: Celebrating Jeff Koons
November 30th
Art enthusiasts and collectors will assemble to applaud Jeff Koons, who is getting ready to exhibit his inaugural permanent artwork on the moon. A special gala dinner that is organized by Bagatelle at the Ritz Carlton South Beach in collaboration with The Macallan, XO, and Places.Co will be held in honor of Koons' accomplishment.
Discussion Panel by Maestro Dobel's
December 2nd
Maestro Dobel has been invited to Design Miami to host a panel focusing on the cultivation of budding creatives. The discussion, entitled "elevating the next generation of creatives," will explore how patrons and institutions can play a role in fostering creativity in younger generations. Jennifer Olshin and Patrick Charpenel have both been tapped to join this conversation.